Precision genetic engineering, using CRISPR Cas9 transfections or novel base editors, empowers innovation without limits when designing novel cell therapies, disease models and cell lines for protein production.
Achieving the highest gene editing efficiency with minimal off-target edits requires a technology that balances transfection efficiency and cell viability. MaxCyte® enables flexible, scalable CRISPR electroporation for simple, multiplexed or multi-stage engineering.
Highly efficient multiplex delivery of diverse CRISPR RNPs
Developing better cell therapies is a complex process that may require multiplexed engineering. Achieving the best editing efficiency relies on using the right reagents for your workflow. MaxCyte's highly efficient delivery of diverse Cas9 nucleases enables researchers to develop protocols that have the potential to reduce manufacturing costs and timelines.
Rapid, scalable and cost-effective manufacturing with MaxCyte
CRISPR facilitates precision gene engineering – a simple concept that can be challenging and time consuming in practice depending on your chosen cell type and transfection method.
MaxCyte enables high efficiency CRISPR Cas9 transfection while maintaining cell health, even in challenging cell types such as primary keratinocytes. Multiplexed RNP delivery and high cell viability without the need for extensive cell recovery can significantly reduce engineering times.
Rapid cell line development with CRISPR gene editing
With the publication of the CHO genome, CRISPR gene editing has successfully been applied to the development of custom CHO cell lines with desired attributes.
MaxCyte enables rapid cell line development with high efficiency, high viability transfection of virtually any cell type. If the cells you need don't exist yet, CRISPR gene editing and MaxCyte electroporation empower you to create them.
We enable efficient and reliable precision engineering with CRISPR
High-efficiency, on-target gene editing with CRISPR requires the best reagents delivered at the right concentrations. MaxCyte electroporation enables the rapid optimization of conditions that deliver the gene editing efficiency you need without compromising cell viability. We're excited to work with you to deliver CRISPR and the innovation it promises.
Supported by numerous publications and clinical trials, our ExPERT GTx® instrument is the next generation of the industry's leading, scalable electroporation technology for complex cellular engineering.
The GTx is capable of high-performance delivery of virtually any molecule, into any cell, at any scale with the unique ability to transfect primary cells, stem cells and cell lines with high cell viability and transfection efficiencies routinely over 90%.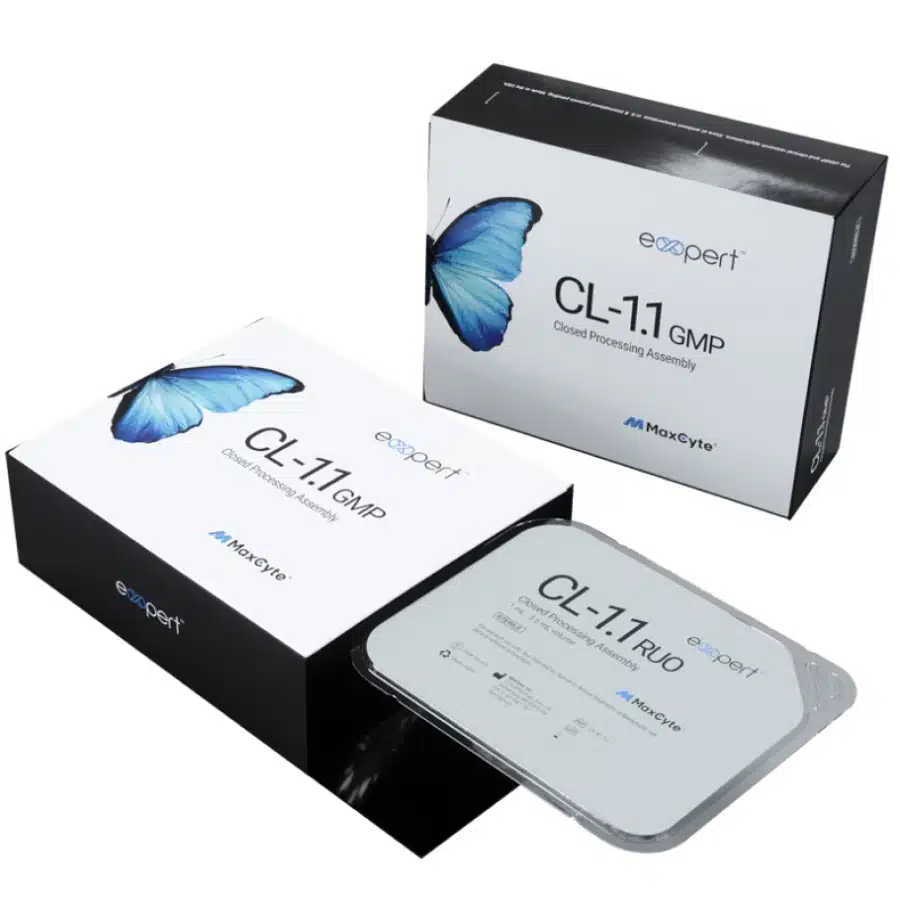 Processing Assemblies and Reagents
MaxCyte's consumable products provide users with a variety of options for project scale and throughput from discovery through cGMP manufacturing using a single platform. Our range of Processing Assemblies allows users to transfect a variety of cell sample volumes to meet specific application needs. MaxCyte's Electroporation Buffer is animal-derived component free and safe for all cell types ensuring consistent, high-performance transfection.
Want to learn more about our Technology?
Learn how MaxCyte enables efficient CRISPR electroporation.