Viral vectors are a core component of gene therapies. In spite of improvements in efficiency with sophisticated packaging lines, viral vector development and production remain a costly bottleneck in the advancement of new gene therapy treatments.
Get a head start on your journey to the clinic by partnering with MaxCyte® to take control of your viral vector development.
Efficient transfection in any cell culture system
Whether your gene therapy uses lentivirus, adeno-associated virus (AAV) or another viral vector type, you need to deliver DNA or RNA to cells.
Viral vector development is complex enough, and you can rely on MaxCyte electroporation technology for efficient, reproducible transfection of virtually any cell type, in suspension or adherent culture.
Confidently scale up your optimized viral vector production process
Developing an optimized process for vector production can take a lot of trial and error.
When you've got it right at a small scale, you want to be able to scale up with certainty.
With MaxCyte electroporation you get the same high efficiency no matter how many cells you transfect.
Consistent, reproducible electroporation performance you can always depend on
Viral vector manufacturing using chemical transfection reagents suffers from inconsistent yields, highlighting the need for efficient, reproducible alternatives. MaxCyte electroporation technology and optimized protocols standardize transfection conditions so that you get the same outstanding results every time.
Viral vector development without compromise
Viral vector development can feel like a series of trade-offs when your choice of expression system is a balancing act between the need for speed, scale and quality. MaxCyte electroporation technology enables efficient transfection of virtually any expression system for rapid vector development, at scale, so you get the quality you need.
MaxCyte's scalable transfection technology is a rapid solution to produce complex biologics. The MaxCyte ExPERT STx® is the next generation of the industry's leading electroporation technology for seamless transition from R&D to manufacturing scale.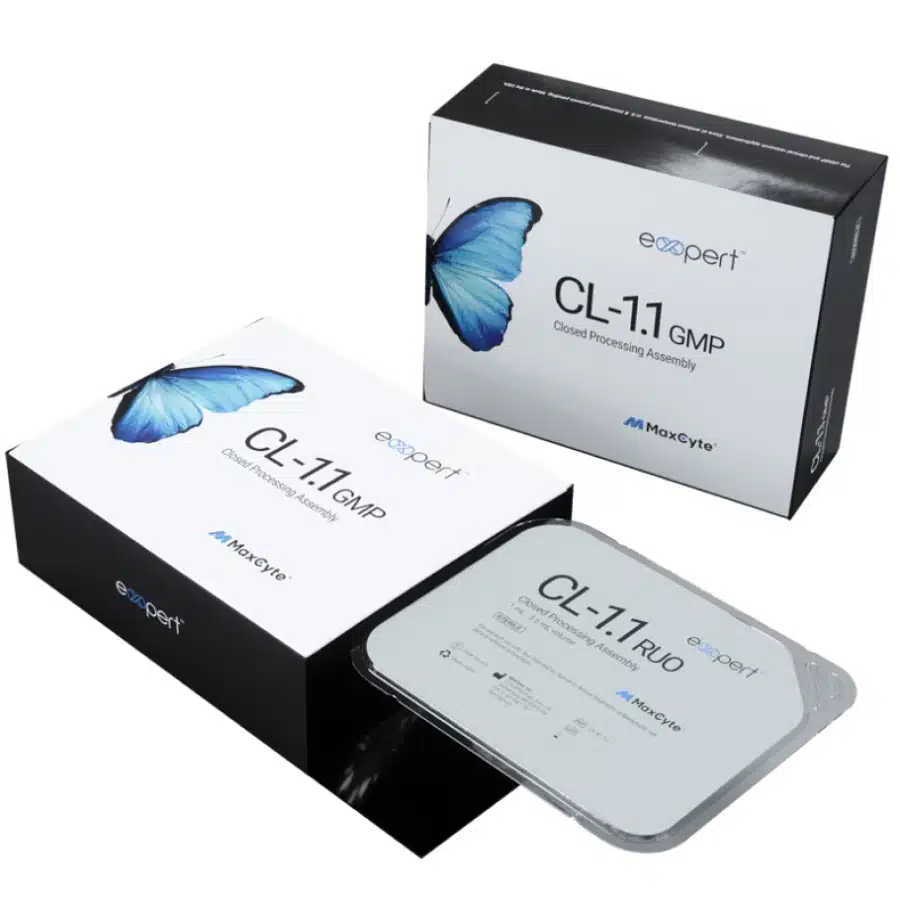 Reagents and Processing Assemblies
MaxCyte's consumable products provide a variety of options for project scale and throughput from discovery through manufacturing using a single platform. Our range of Processing Assemblies allows users to transfect a variety of sample volumes to meet specific application needs. MaxCyte's universal electroporation buffer is animal-derived component free and safe for all cell types ensuring consistent, high-performance transfection.
Want to learn more about our Technology?
Ask us about how MaxCyte electroporation enables the development and manufacturing of viral vectors.