Ensuring efficient, reproducible gene editing with limited cytotoxicity, scaling from pilot to production volumes, and achieving a high therapeutic index are just a few challenges in the cell therapy development journey that can lead to long and unexpected detours.
By partnering with MaxCyte®, you can streamline your progress and increase certainty around critical cell engineering steps, keeping your program on a direct route to success.
We help leading researchers make cell therapy a reality
With the only electroporation technology proven to scale from early research through to patient treatment, MaxCyte is proud to be a critical partner enabling many of the industry's cell therapy successes.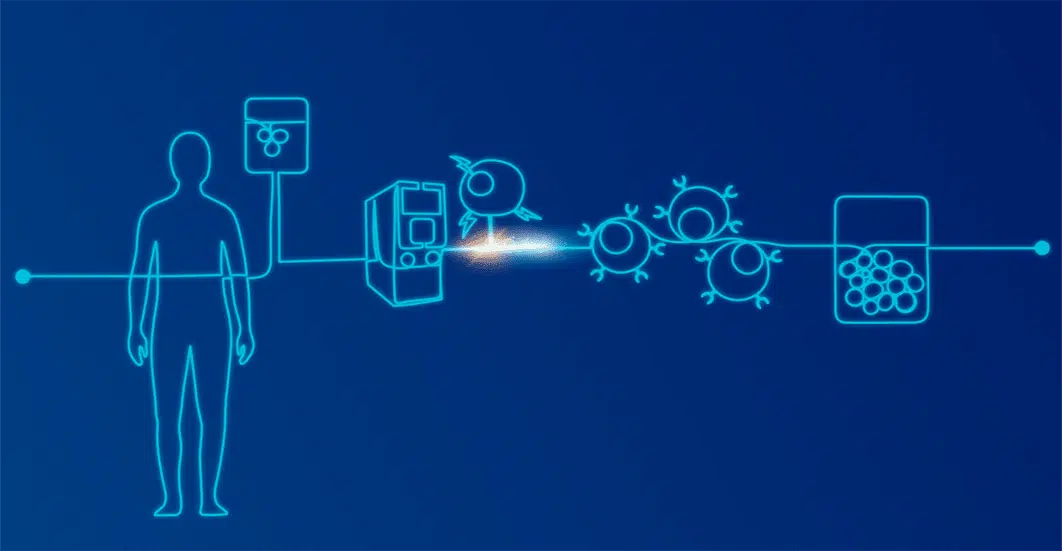 Your cell therapy development success is driven by transfection efficiency, reproducibility, and high cell viability
Achieve highly efficient electroporation
Whether you're developing allogeneic or autologous cell therapies, getting efficient transfection can save time and precious patient samples, moving you into the clinic faster.
With the ExPERT™ platform you can rely on high transfection efficiency with any cell type or transfected molecule:
Load DNA, RNA, proteins, or small molecules into target cells
Transfect a wide range of cell types including difficult-to-transfect cells such as:

Primary cells
Immortalized mammalian cells
Hematopoietic cells
Stem cells
Achieve reproducible electroporation
Consistency is critical when you want to move quickly through cell therapy development:
With the ExPERT™ platform you get the speed and confidence of reproducible electroporation from batch to batch and at every scale.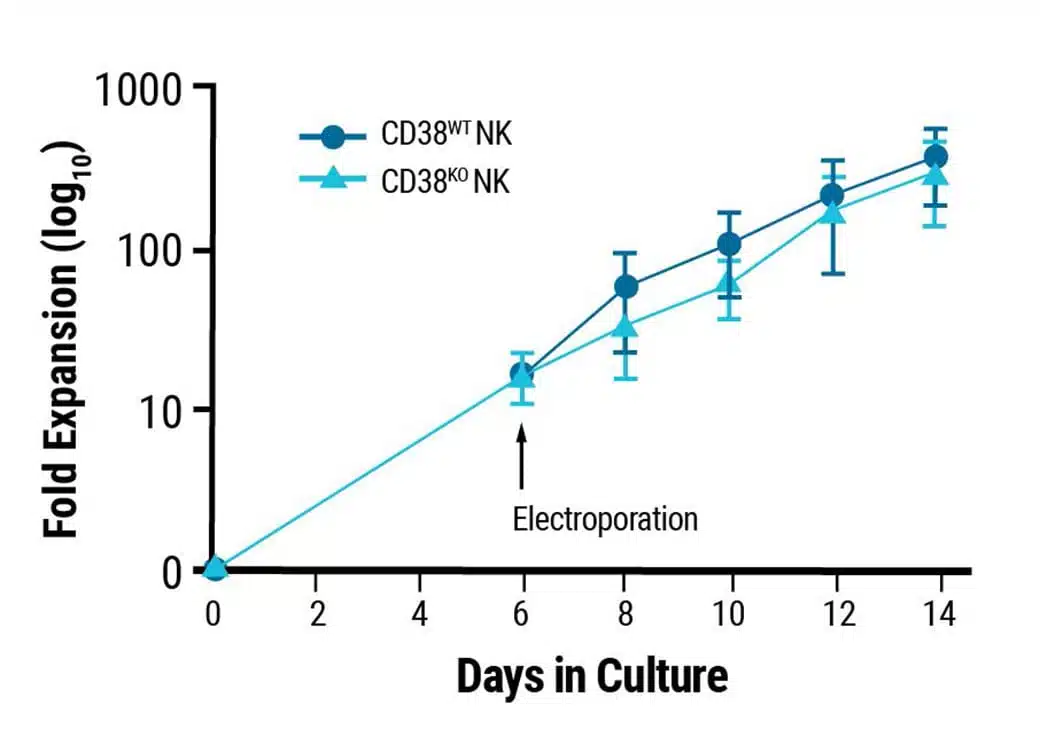 Achieve high cell viability and functionality
When the cell is the therapeutic, viability and functionality is essential. Viral transfection methods include risks from inadvertent or inappropriate vector integration into the genome.
We've optimized electroporation with cell viability in mind, creating a gentle, non-toxic approach. With the ExPERT platform, you can efficiently load diverse payloads into any cell type and be confident in the cells' viability.
Supported by numerous publications and clinical trials, our ExPERT GTx® instrument is the next generation of the industry's leading, scalable electroporation technology for complex cellular engineering.
The GTxTM is capable of high-performance delivery of virtually any molecule, into any cell, at any scale with the unique ability to transfect primary cells, stem cells and cell lines with high cell viability and transfection efficiencies routinely over 90%.
Reagents and Processing Assemblies
MaxCyte's consumable products provide users with a variety of options for project scale and throughput from discovery through cGMP manufacturing using a single platform. Our range of Processing Assemblies allows users to transfect a variety of cell sample volumes to meet specific application needs. MaxCyte's Electroporation Buffer is animal-derived component free and safe for all cell types ensuring consistent, high-performance transfection.
Ready to learn more about our technology?
Find out how the ExPERT platform can speed your cell therapy development journey.